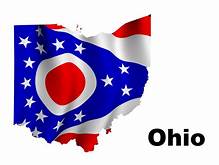 Save The Dates
August 1-4
2018 National Rally Ohio
August 5
9th Annual Biker Sunday in Memory of Michael T Theodore Jr.
There will be two Host hotels right by each other The Hampton Inn and the Residence Inn by Marriott.
Rooms are blocked off under the name "ASR National Rally" You must let receptionist know when you book your room to receive your discounted rate.
Meet & Greet will be at the Residence Inn by Marriott from 3 PM to 6 PM on August 1. There is a huge room set up for our ASR fellowship and food will be provided.
Hampton Inn & Suites
5581 Youngstown-Warren Road
Niles, Ohio 44446
330-652-1277
Residence Inn by Marriott
5555 Youngstown-Warren Road
Niles, Ohio 44446
330-505-3655
Host Church
(PCC) Pentecostal Community Church
5348 Peck RD (Rt 6)
Jefferson, Ohio 44047
If you have any problems with booking your room
contact me Michael Theodore 330-720-0440 blueknight1703@aol.com
National Road Captain
Coordinator for Ohio