Become an Azusa StreetRider (step 1 - download form)
Join us! We are the world's first and only international Christian motorcycle ministry that is Oneness Apostolic. Let's get started!
Step 1: PC/Mac: Right-click on the PDF (below) and choose "Save Target As..." or "Save Link As..." or "Save As..." to download the membership application PDF. Mobile Devices: Tap on the PDF (below) and follow procedure for your device.
To continue: Once you've saved the PDF to your computer or device, then click the step 2 graphic above.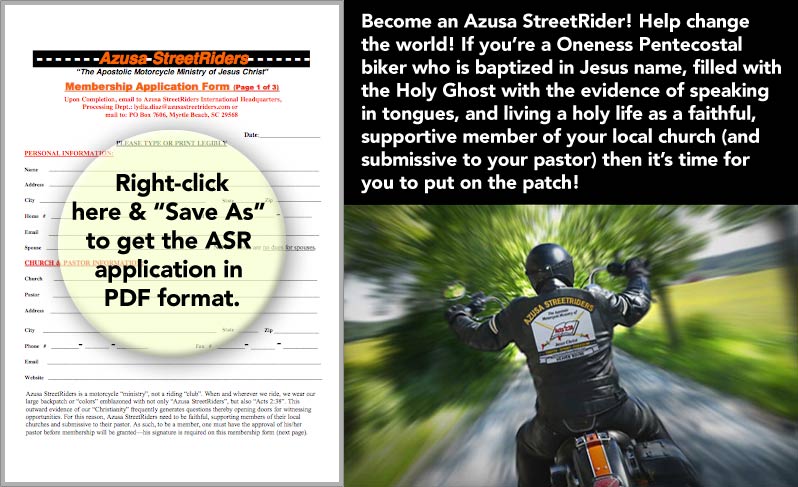 Topics:
Jesus, Join, Membership, Application, Sign up, Azusa StreetRiders, ASR, motorcycles, motorcycle ministry, Oneness Pentecostal, Apostolic